C-suite executives today expect to explore and vet their product and service options online before meeting with their shortlisted contenders. Beehive needed to improve its digital footprint so executives could get answers to their questions and know before connecting with Beehive whether the firm might fit their organization's needs. Beehive needed to be in the right places at the right time with the right content tailored to the right decision maker to establish trust and credibility — even before meeting prospective clients.  
A thoughtfully implemented CRM, strategic thought leadership content and coordinated sales and marketing programs were core to Beehive's digital transformation. The strategy was fueled by content created for all stages of the buyer's journey, targeted priority audiences and was activated through various digital marketing tactics. Beehive partnered with Lake One, a Minnesota-based digital marketing agency, to develop and implement its digital marketing strategy.   
Activated a modern, persona-driven content marketing strategy built for digital decision-making 

Improved Beehive's overall digital presence and search performance, ranking for 2,000+ new keywords and increasing organic traffic year-over-year by 212%

Attracted the 

right 

decision-makers more frequently, increasing annual net new leads by 40% and improving win rate by 28%

Equipped Beehive's business development team with high-quality content and a robust technology platform for more targeted, personalized and effective prospecting
"Our digital marketing strategy and programs have been transformational to our business. They were the catalyst that drove us to get clear about our core services, key buyers and business development priorities. We took our expertise and modernized it for a digitally driven world to successfully engage the C-suite."
— Lisa Hannum, CEO, Beehive Strategic Communication
Developed personas built for digital decision-making.
Improved search performance with first Google search result (featured snippet) that appears above organic SEO listings.
Built pillar pages for each of our major focus areas leading to more specific subtopics and high-value lead magnets.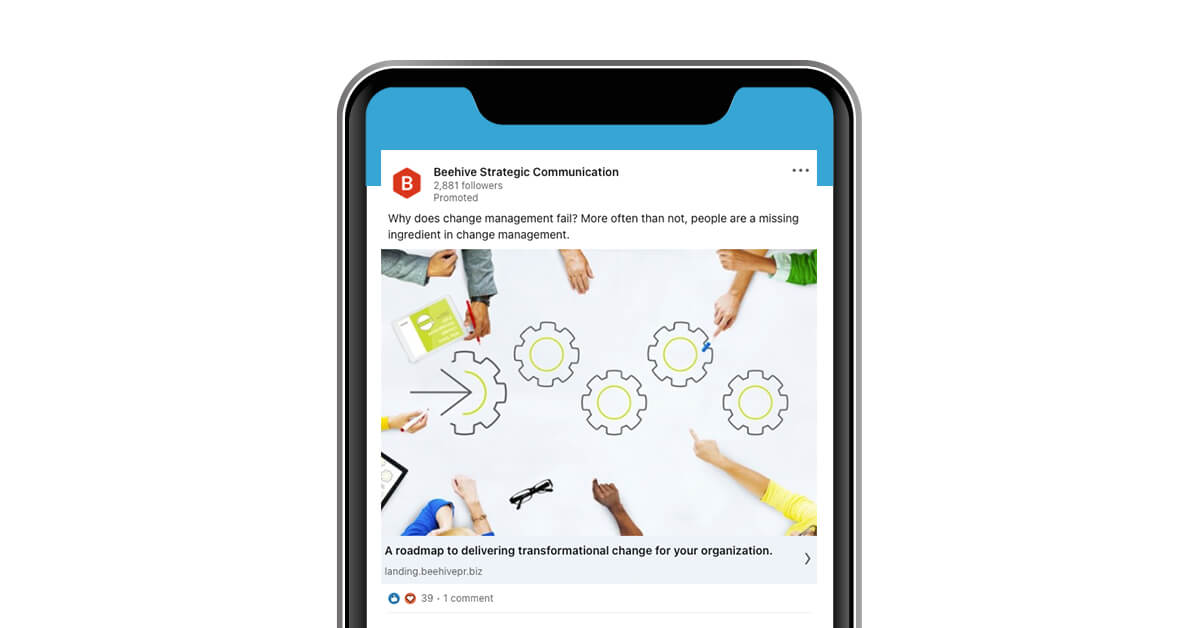 Persona-driven content marketing strategy.
Ready to drive growth for your organization?