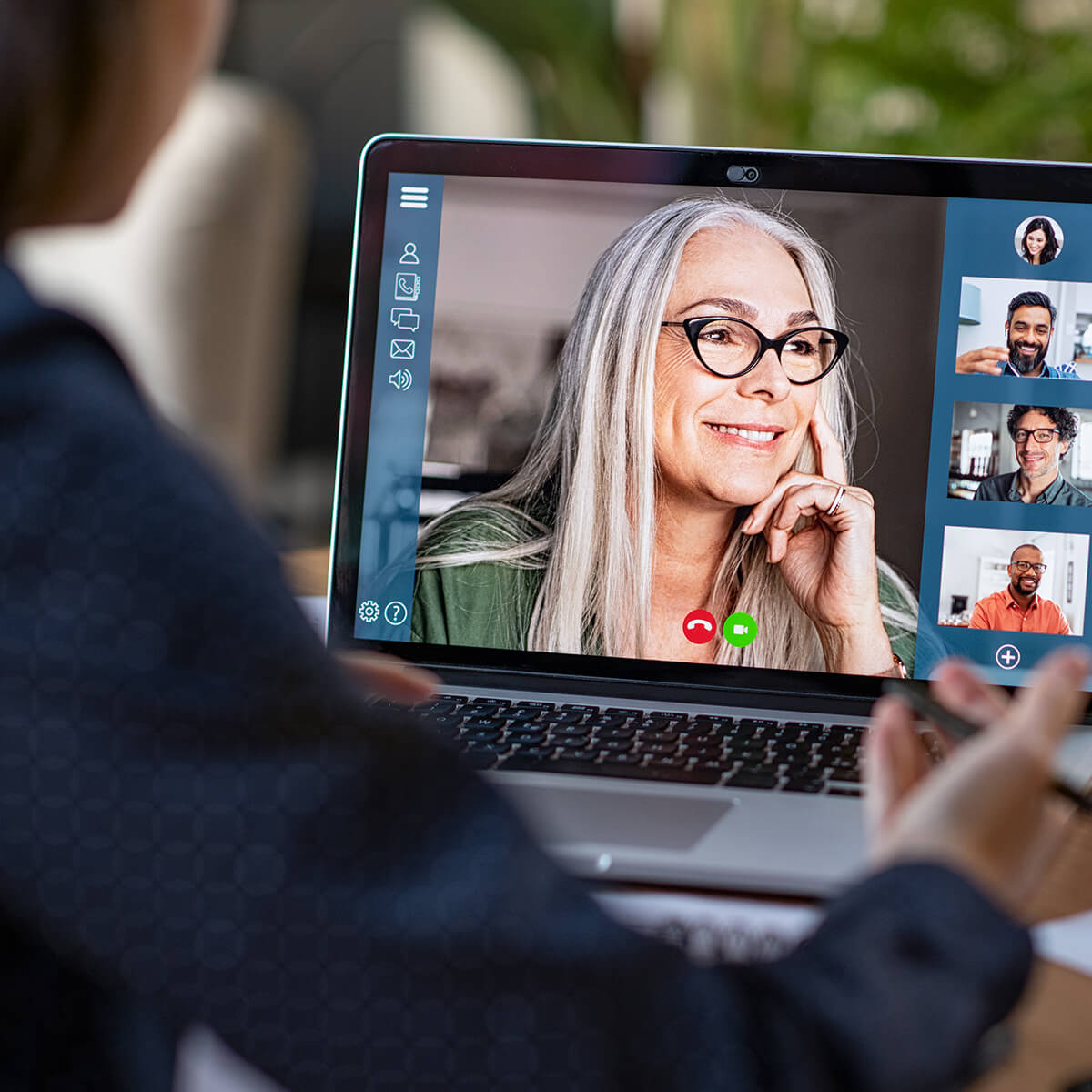 Leaders who prioritize and consistently practice strong communication skills are more effective inside their organizations and in their communities. Moreover, effective leaders have more engaged employees who deliver better business results. But building strong leadership communication skills isn't always intuitive and takes practice no matter the stage of a leader's career.
Organizations that invest in leadership communication skills training can help their leaders create strong connections and deepen trust with key audiences, including their teams, other leaders or the media. Why does this matter? Eighty six percent of employees and executives cite the lack of effective collaboration and communication as the main causes of workplace failures. Focusing on the following four key areas for communication skill development can increase a leader's effectiveness and prepare them for specific scenarios.
1. Develop communications skills to increase impact and drive business results
Strong leaders are vital in bringing an organization's purpose or mission to life and enabling progress. Leaders who can call upon their communication skills to build trust and connection with key stakeholders have the most impact.
The 2022 Edelman Trust Barometer reports that business is once again the most trusted institution. People want more business involvement, not less, when it comes to engagement on nearly every social issue. People expect business leaders to stand up for what they believe and actively communicate their organization's values and purpose. The expectations of business — and business leaders — have never been higher.
Leaders who communicate clearly, confidently and effectively have a positive impact on the health of the business and its bottom line. Employees are more engaged. And engaged employees are more present, productive and attuned to customers' needs. According to Quantum Workplace, 88% of highly engaged employees plan to stay at their organization the following year. Effective communication can have significant implications for retaining top talent, particularly in today's competitive marketplace.
Here are some tips to help leaders communicate for higher impact:
Content is important, but how you connect with your audience can make communication even more powerful.
Make your content relevant. Focus on what your audience needs to know. What do they care about? What is the best way to reach them?
Connect with your audiences using the right channels as a key to success.
2. Use a structured communication process to ensure successful change
Change is a constant in today's workplace, and the rate of change is multiplying exponentially. Communication is an essential part of effectively managing organizational change and maintaining trust. According to Gartner, a typical organization today has undertaken five major firm wide changes in the past three years. And nearly 75% of organizations expect major change initiatives to multiply in the next three years. Yet half of all change initiatives fail, and only 34% are a clear success.
Business leaders are the preferred messenger when sharing organizational updates; they also play a critical role in leading people through transitions. But to be successful, they need to practice commitment, clarity and consistency in communication. Leaders new to implementing change can improve their effectiveness by participating in a change management communication training that outlines a structured communication process to achieve the best results.
Here are some tips for successful change management communication:
Start with why. Explain why a change is necessary, so employees are more likely to engage in it and understand their role.
Rely on ongoing communication that focuses on your employees. Consistently share progress and celebrate success along the way to keep employees excited and engaged.
Identify leaders who can be active champions for the change and who can motivate others to embrace what's new.
Provide ongoing feedback to gain insights into questions employees may have or roadblocks that may inhibit forward movement.
3. Learn to maximize speaking opportunities of any size
Effective leaders must be prepared to speak in all types of situations ranging from industry conferences, to board meetings or all-staff meetings.
For some, an invitation to present to any size audience may feel overwhelming. Presentation skills training provides one-on-one or small group opportunities to practice and refine skills and get real-time performance feedback. This kind of training helps speakers at all levels maximize presentation effectiveness when sharing key messages or stories.
Here are some tips for maximizing any speaking opportunity:
Start with understanding "the why" behind the opportunity in order to deliver the greatest value. Why are you doing the presentation and what's the purpose? Who is your audience and why are they there?
Take time to practice. And then practice again. Content is critical, but how a speaker connects with their audience is a much more significant factor in the effectiveness of a presentation.
Identify the best way to engage the audience early and build connections throughout the presentation.
4. Develop skills to generate high-value media stories for your organization
Leaders are often called upon to share expertise about their organization through media interviews, podcasts or other online conversations. Giving a compelling interview that generates a great media story may not come naturally to everyone. Media interview preparation training, sometimes known as spokesperson training, can help leaders become comfortable with the best practices for sharing compelling stories and making the most of conversations with reporters to generate high-value coverage. Preparation is key to successful media opportunities.
Here are some topics typically covered in a media training session:
Best practices to evaluate media opportunities and prepare for specific interviews
Tips for developing goals and key messages to tell your story effectively
Recommendations on how to build confidence through preparation and by anticipating specific questions
How to help reporters experience the story through visuals, data and testimonials
The importance of follow-up after each interview to maximize the story and ensure accuracy
Strengthening communication skills is important for leaders at all levels within an organization. But strong communication doesn't always come naturally. Additional leadership communication skills training and practice can help leaders increase their confidence and implement best practices. The result? Trusted leaders who have an impact and the ability to maximize all opportunities.
---