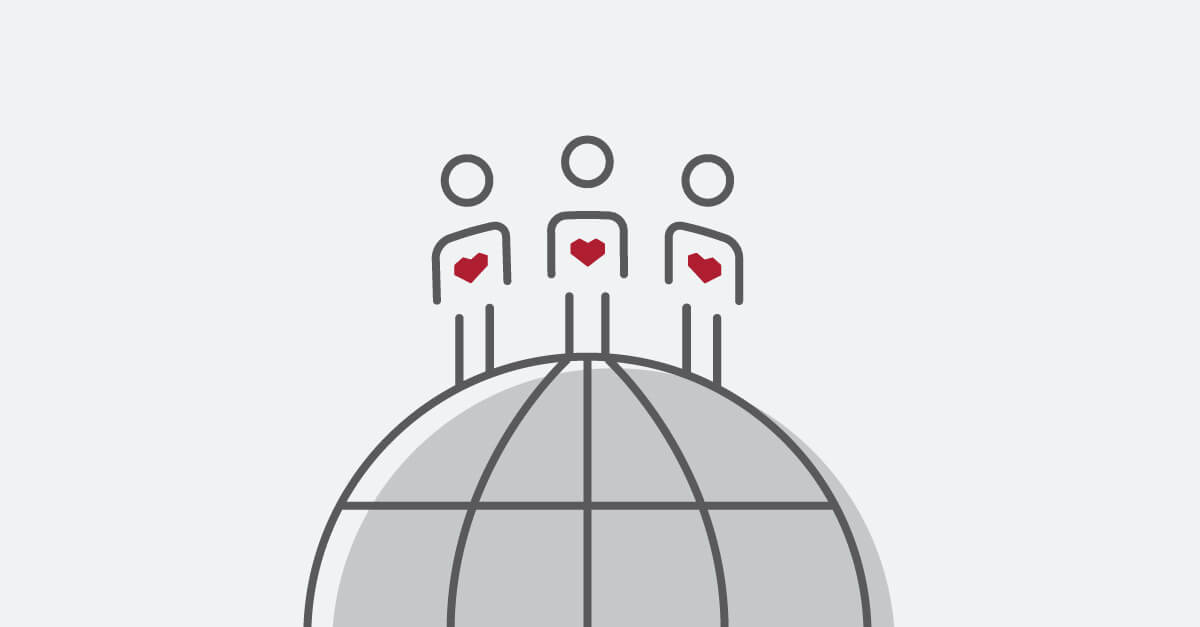 Women's reproductive rights, particularly abortion, have been a polarizing issue in the U.S. for more than half a century. Companies have traditionally gone to great lengths to avoid taking a stand on this and other divisive issues. So, it's not surprising that many brands are opting for silence following the leaked draft Supreme Court opinion that, if implemented, will essentially overturn Roe v. Wade.
But today is not 50 years ago. Today isn't even two years ago when the murder of George Floyd sparked a global social justice movement and forever changed the intersection of business and human rights.
What does the undoing of Roe have to do with George Floyd's murder? Everything.
May 25th will mark the two-year anniversary of George Floyd's murder in Minneapolis and the start of urgent and widespread actions by companies to make human rights commitments. Diversity, equity and inclusion (DEI) has become table stakes in business strategies and organizational values. And more organizations are engaging on issues such as racial justice, voting rights, gender equality and LGBTQ+ legislation.
Each of these issues disproportionally impacts marginalized communities and has equity at the center.  If your company has declared itself as standing for DEI, this is a pivotal moment. Your people are expecting leaders and boards to lead in alignment with the company's values.
This is not a reproductive rights issue — it is an equity and human rights discussion.
Silence speaks volumes. Your people expect more.
The truth is, there is no separation between business and politics — there never really has been. Gone are the days of keeping political and social issue discussions out of the workplace. In a world of rising expectations, an organization's silence is heard as acceptance, which is far riskier than choosing to communicate a values-based position and to act accordingly.
The 2022 Edelman Trust Barometer shows that people want businesses to step up and take a position on social and human rights issues. They want organizations to engage more and for leaders to speak up and be visible, especially when the stakes are high. Those companies that do have a significant opportunity to differentiate themselves and deepen trust with your people — employees, partners, customers and communities.
Meeting these expectations takes on increased significance in a marketplace where talent is at a premium and employees are in control. The next generation of workers is diverse, steeped in equity and empowered to make choices based on values. Organizations that don't rise to meet expectations risk alienating the people crucial to growth and success.
Critical social issues are the ultimate test of meeting the rising expectations of your people. Are you clear about your values and what you stand for? Do you act authentically and consistently even when there could be controversy? Are you willing to stand by the commitments you've made on civic, social and equity issues?
The people who matter most to your business are waiting to hear what you have to say and watching to see what actions the business takes.
Business as a force for good.
When businesses do better, we all do better. The potential to create positive change is infinitely higher when companies and their leaders take meaningful steps to address larger societal needs. Moments like these provide an important opportunity for organizations to reinforce, activate or refresh their purpose, mission and values in meaningful ways.
People today are making employment and purchasing decisions based on how organizations lead and respond. They are looking for values alignment — in stated beliefs and actions. Organizations that stand up for human rights based on their values must take a holistic view of the issue and communicate consistent messages and actions.
Leaders play a key role in modeling that commitment and behavior. They are the company stewards and have agreed to stand up for the values of the organization. The most effective leaders are those willing to lead on difficult issues in ways that are clear, authentic, and grounded in purpose, mission and values.
Words are not enough.
Actions need to support words to reinforce credibility and make meaningful impact. Actions can be as straightforward as joining forces with or amplifying the voice of industry associations, community groups, business coalitions or subject matter experts.
Some ways organizations can take action now and in the future on social, civic and human rights issues include:
Ensure your values are clear, authentic and activated across the organization
Confirm that your company's health care benefits provide holistic support of physical, emotional and mental health needs
Develop (or refresh) your organization's social impact commitment and action plan. Communicate it with employees, customers and the communities you serve, and share regular updates on progress
Provide information and resources to employees who want to learn more about specific issues that are supported through your values and/or impact commitment
Support like-minded organizations through financial donations and volunteering
Protecting human rights is good for business. These are critical opportunities for leaders to stand up for their organization's values and beliefs. Confidently communicating a values-based position will meet the rising expectations of employees, partners, customers and communities and strengthen the trust needed for long-term business success.
---